Name:
Harley
Age:
14
Level:
1
Gender:
Female
Hair:
Honey blonde, layered, constantly getting in her face
Eyes:
Dark blue, easily mistaken as grey
Skin:
Pale as shite
Notable Features:
British as hell
Armor/Clothes:
Dark blue knitted beanie, a Tiger's eye pendant on a piece of black string, a black shirt, a light grey zip-up jacket, light blue jeans and dark red canvas shoes. (she wears the leather armour)
Headgear:
Dark blue beanie yay
Weaponry:
Dagger. (Unlocks a .357 Magnum Revolver)
Tag Skills:
Sneak, Medicine, Speech
S.P.E.C.I.A.L:
Strength [2] - Perception [9] - Endurance [6] - Charisma [9] - Intelligence [6] - Agility [5] - Luck [3]
Perks:
N/A
Traits:Occupation:
Nothing, I'm an apocalypse child for heaven's sake
Morality:
Drifter (Level 1 Neutral)
Personality:
Disliking conflict and a self-proclaimed pacifist, Harley tends to be energetic (unless she's feeling lazy), spontaneous and bubbly. She can either be seen as lovable or annoying- her quick talking, high-pitched accent and constant pet names/creative cursing can make or break somebody's opinion of her. Sometimes she can fear she's gone too far- and become quiet and reserved after doing so. However the thing she absolutely hates the most is being lonely- so much in fact that she can go from an uppity sunflower to a drooping daisy. Despite Harley describing herself as a pacifist, she would not hesitate to fire/swing a weapon if it was for the right cause. However if she could get away with something without violence, she wouldn't hesitate to take the more sneaky option. She can sometimes be a coward; though unpredictably, perhaps getting freaked out by a hostile animal but less so by an aggressive human.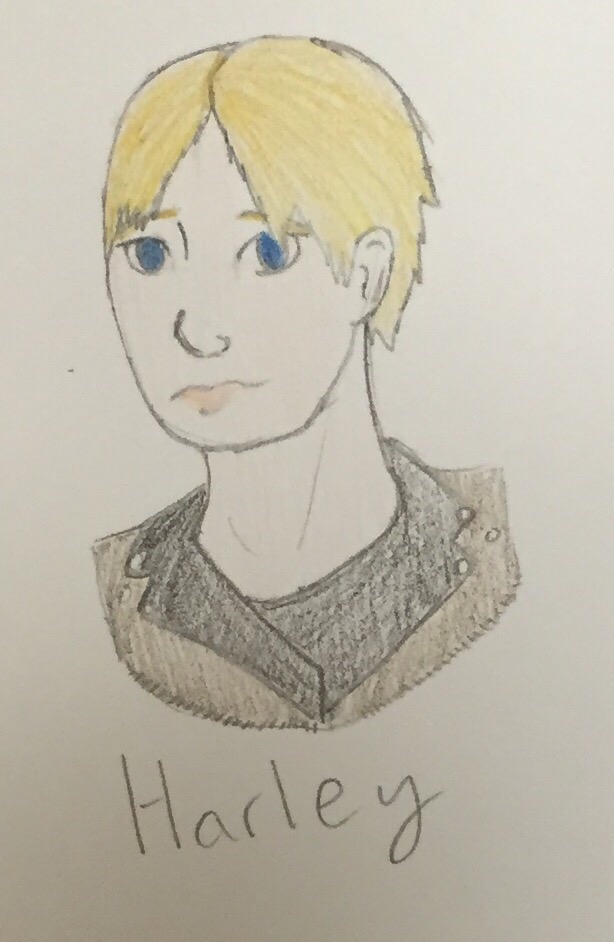 Admin




Posts

: 16


Join date

: 2015-10-11




---
Permissions in this forum:
You
cannot
reply to topics in this forum